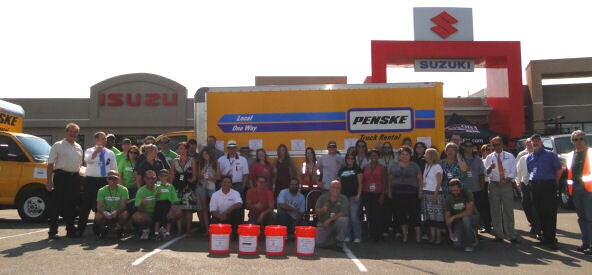 Waldo Canyon Relief – Donation Station
Posted Tuesday, May 3, 2022
Waldo Canyon Relief
McCloskey Donation Station
July 5, 20123:00 p.m until 7:00 p.m.
NOTICE
We have had such great response that we will keep the Donation Station open for a few more days! Stop by and donate any amount, anytime! Thanks all for the tremendous support!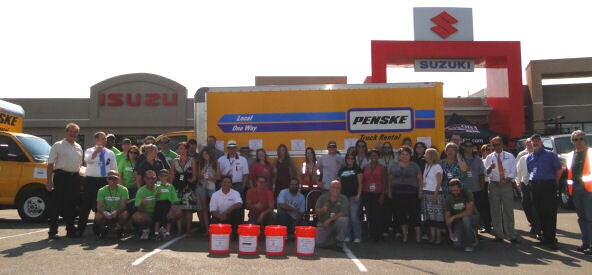 McCloskey Imports & 4×4's
6710 North Academy Blvd
Colorado Springs, CO 80918

To our Friends & Relatives, The Colorado Springs Area has been tremendously affected by the recent Waldo Canyon Firestorm. Thousands of people have been evacuated and hundreds of people will be in shelters for a long period of time. Hundreds of homes have been incinerated and thousands of homes are damaged.As you may know, Ann, Julie, & myself have been evacuated for several days and do not know the status of our home and it may be several weeks or months until we are able to be back in our own beds. We are all fine and are anxious to return to our home or what is left of it. There are so many people less fortunate than us, some have lost a loved one and some are still missing or unaccounted for. Our close friends' homes have been incinerated along with all those affected by this tragedy.

With the outpouring of local support, this is still sure to be a long term relief effort. I have received numerous calls from relatives, friends, and people with whom we do business asking what they can do to help. Together with our management team, Ann and myself decided the best way to gather as many donations as possible for the relief effort, is to facilitate a donation event, here at at our business at

6710 North Academy Blvd.
on July 5, 2012
3 p.m. – 7 p.m.

This event will be broadcast LIVE on up to 8 radio stations at one time and will be going on from 3 pm until 7 pm that evening. While there are a bunch of people bringing items, food and household goods to donate – what these efforts really need is money for the things these organizations that don't get donated. Therefore – CASH IS KING.
We are investigating each resource to make sure their donation stays here in Colorado Springs, to be used for this tragedy, and that they are credible resources. We ask that you join us in donating what you can to this effort. This is our town, our city and we take care of our own.
We have invited these local organizations to attend the event:
Click Here for a list of needed items.

Any amount you can donate will make a significant difference in the effort. No amount is too small (or too large).
If you can't attend the event but would like to send a cash donation, please make your tax deductible donation payable to one of the above organizations referencing the "Waldo Canyon Relief Effort" and mail it to
Waldo Canyon Relief
Donation Station
c/o McCloskey Motors
6710 N. Academy Blvd.
Colorado Springs, CO 80918
OR You can certainly drop off your donation in person on Thursday July 5, 2012 from 3 pm until 7 pm.
If you have any questions about the event please call us at
(877) 389-6671.
Sincerely
Joe & Ann McCloskey
Owners
McCloskey Motors

———————————————————————–
Related Links: